Women of WiNC
Dawn Brewer
Squeaky Cleaning Services, Inc.
Trojan Labor News (TLN) caught up with Dawn Brewer last week for this interview and our first impression of her was simply: Integrity. Dawn is a thoughtful listener and an attentive steward of her business, always working to protect its good reputation and eager to make it even better.

TLN: Tell us about your company and what services or products you offer.

DB: Squeaky Cleaning Services, Inc. is a professional commercial cleaning company serving the Middle Tennessee area. I have owned and operated Squeaky Clean (that's our nickname) since 1995, and we are certified WBE, and DBE. The company offers a variety of services that can meet your specific needs and standards with services available 7 days a week. This can include janitorial services, specialized carpet cleaning, post construction clean up, new construction, and various types of floor care. Our floor care can consist of everything from maintenance high-speed buffing, to stripping and waxing VCT flooring.

TLN: What is your role?

DB: As owner and operator of Squeaky Clean, I play a very important role in quality control. I regularly check with my customers to make sure they are absolutely pleased with our services, always including the question, "Have we missed anything?" Even if they tell me they are completely satisfied, I will do regular personal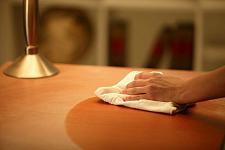 inspections and note any areas we can improve upon - because I believe the quality of our work represents my company. I also believe my role is to keep communication a top priority. Not just after the work is done, but during. There are a range of questions we ask clients to anticipate needs - "Are there any events coming up? Anyone moving offices?" Then the staff is informed and likewise, they give me feedback and concerns - "such and such office has been locked for a week." I like to have an overview at all times.

TLN: Are there any notable projects or clients to tell us about?
DB: No job is too big or too small. We're bonded and have a wide range of clients from federal institutions to private individuals. We service office complexes, medical facilities, hospitals, government agencies, movie theaters and new construction.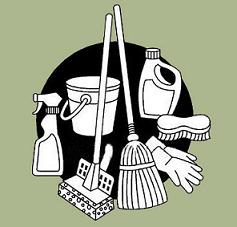 TLN: Construction is where you started, isn't it?

DB: Yeah, I got the idea to start my own company when I was working construction cleaning. I would carry around a toothbrush and had my other co-workers do the same to get into the corners and hard-to-reach areas. I paid so close attention to detail that foremen started commenting on how other cleaners were not that thorough. I decided then to start my own company and that it would only offer quality services.
TLN: I love it, a toothbrush, the inspiration to a very successful cleaning business.
DB: (laughs) Our motto became, "It isn't clean, if it doesn't squeak!" And so I named my company Squeaky Cleaning Services, Inc.

TLN: What do you think sets your company apart from your competitor's?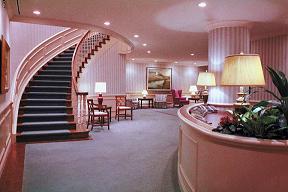 DB: I believe my professional teams of cleaners are the greatest asset to my company. Many other companies treat their cleaners poorly which is evident by the quality of their service. On the other hand, if you acknowledge and compensate cleaners for their attention to detail and professionalism, then your company will prosper. There is no better advertising than meeting and exceeding your customer's expectations.
TLN: What's the vision? Where do you see you/the company in 5 years?

DB: Within the next five years, Squeaky Clean will become a top grossing commercial cleaning company across middle Tennessee providing quality, and affordable cleaning services. Our growth burst will occur through referrals and advertising, doubling our accounts and making additional facilities "squeaky clean"!


Contact Dawn Brewer at Squeaky Cleaning Services, Inc. to recieve a free quote today!