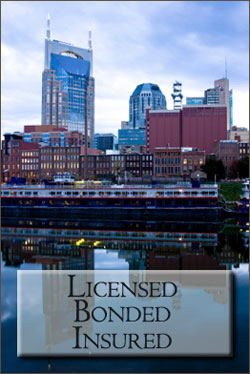 About Squeaky Clean Services, Inc...
Squeaky Cleaning Services, Inc. was established in 1995, and initally grew based on referrals. Squeaky Cleaning continues to be a woman-owned and operated business serving greater Nashville, Tennessee. Squeaky Cleaning Services prides itself on an outstanding record of quality service and attention to detail. So, don't hesitate to contact us to set up a date.

Realizing Your Needs: Communication is the key to our success. We must understand your needs in order to meet them.
Designing Your Neeeds: We will design a comprehensive cleaning program tailored specifically for your company upon a thorough walk-through of your facility.


Diversity Certification Status as Small Business Enterprise/Women's Business Enterprise (SBE/WBE)

Our Mission:
Squeaky Cleaning Services exists to provide superior cleaning services to our clients. We offer professional cleaning services, provided by trained personnel that must comply and be committed to our standards of quality. Squeaky Cleaning Services understands and values the ability to manage a healthy environment. This is our pledge to you!